Looking for less theory and more hands-on methods for finding and flinging fraud from your business? Packed with countless software options and helpful tools available, Fraud Analytics is the ultimate guide, with proven fraud detection and prevention strategies to get you started.

Fraud Analytics presents an effective approach to fraud detection that discovers unusual patterns, identifies masses of red flags, and aligns trends. Author and renowned fraud analysis expert Delena D. Spann equips you — whether you are an auditor, investigator, analyst, or accountant — with new ways of conducting fraud analysis that will broaden your ability to try new and diverse tools.

With case studies in each chapter and methods for identifying specific areas of fraud risk and fraudulent activities, this timely book covers:


The schematics of fraud and fraud analytics
The evolution of fraud analytics
The analytical process
Using ACL analytics in the face of Excel
Fraud analytics versus predictive analytics
Detecting fraud with IDEA data analysis software
Centrifuge analytics — is big data enough?
i2 analyst notebook and fraud analytics
New trends in fraud analytics and tools


Don't wait to respond to fraud after the fact. Read Fraud Analytics to get your business into a proactive fraud detection environment that identifies potentially threatening actions before they occur.

Delena D. Spann, MSc, CFE, CCA is employed with the United States Secret Service, Chicago Field Office where she is assigned to the Electronic and Financial Crimes Task Force.

Spann routinely serves on high profile financial crimes investigations which includes detecting red flags, trends and anomalies in complex financial transactions and using a wide range of sources to establish patterns of crime. Spann is frequently called upon as a guest speaker on her expertise in Fraud Analytics and Financial Crimes. Spann is dedicated to the study of white-collar crime.

Spann received her Bachelor of Science Degree in Liberal Studies from Barry University and a Master of Science Degree in Criminal Justice Administration from Florida International University. She is Board of Regent (Emeritus) for the Association of Certified Fraud Examiners (ACFE), an Advisory Board Member of the Association of Certified Fraud Examiners, a Board of Director of the Association of Certified Fraud Examiners (Greater Chicago Chapter) Higher Education Task Force Member of the Association of Certified Anti-Money Laundering Specialists, Advisory Board Member of Robert Morris University - School of Business, Board of Director of Step Up Women's Network of Chicago and Board Member of ASIS International (Economic Crime Council).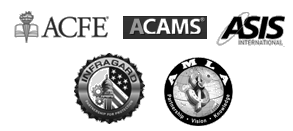 info@fraudanalyticsinc.com

Fraud Analytics: The Paper Chase Is Over, by author Delena D. Spann, was recently featured on KYC360°.
» Read Article

Fraud Analytics was recently featured in Today's Chicago Woman Magazine.
» Read Article

Fraud Analytics was recently featured in ACAMS Today Magazine.
» Read Article

"In Fraud Analytics, Delena D. Spann meticulously reminds us that technology has redesigned the world for the good guys and the crooks. If law enforcement is to keep up, then we must utilize the best tools to thwart the efforts of white collar criminals whose impact devastates our economy. She articulately and technically apprises the good guys on how to detect the practices of America's most prolific criminals. This is a must have book."
— Dr. Jeffrey Dean Swain, JD, PhD, Criminal and Constitutional Law, Florida Memorial University

"As a professor of audit and forensic accounting, Fraud Analytics: Strategies and Methods for Detection and Prevention is the reference book I have been waiting for. Clear, no-nonsense instructions will allow me to use this text in my graduate and undergraduate fraud detection courses as the one guide to forensic tools and fraud fighting strategies."
— Peg Berezewski, CFE, CGMA, CPA, Robert Morris University Illinois

"At last! We finally we have a definitive, understandable book written about the technical subject of Fraud Analytics. Delena D. Spann shares her expertise with us through clear explanations and case studies. Having been associated with Ms. Spann for 15 years, I am pleased that her insights are communicated with this valuable book for fraud examiners, auditors and financial investigators. We are utilizing her analyses with our clients and our seminars."
— David S. Marshall, MBA, CFE, CISA, Principal, Infotech Global Audit and Security, Inc., Corporate Compliance Seminars; President, Greater Chicago Chapter of the Association of Certified Fraud Examiners